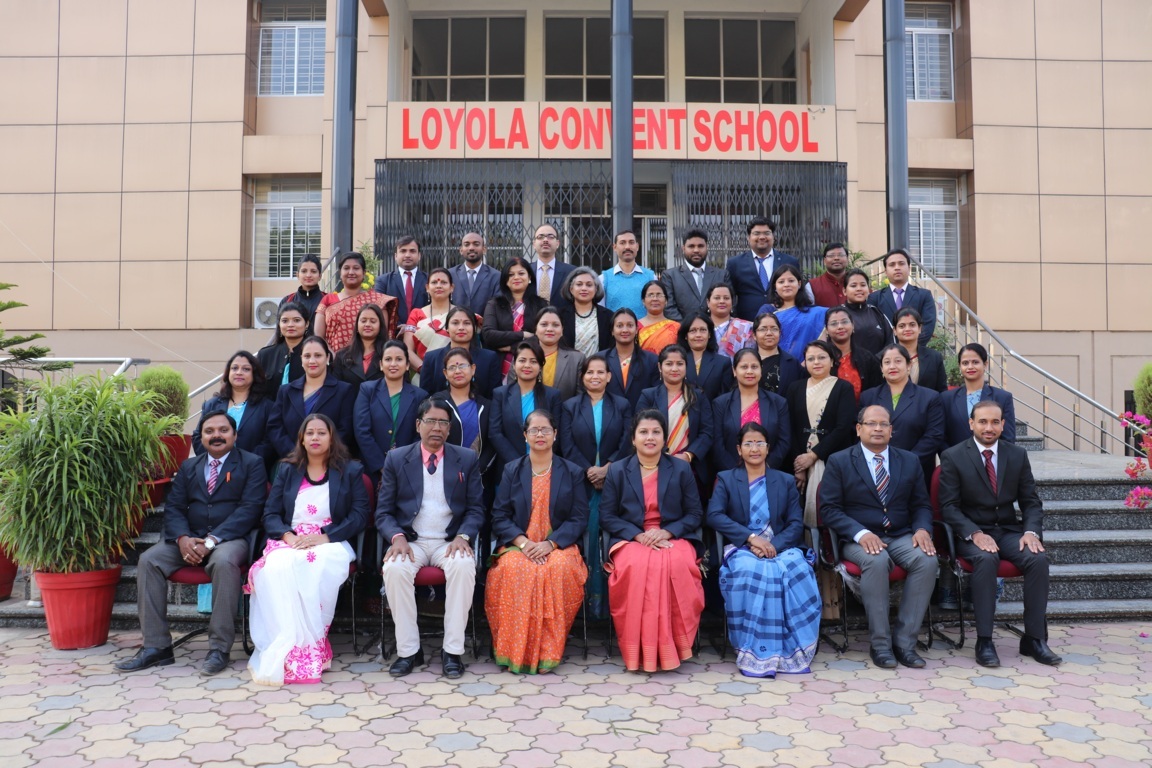 School success is a team effort at all levels. Loyola convent school, Ranchi is one of the prominent schools in Ranchi to have such privilege. We are extremely fortunate to have a diligent and highly motivated team of student-teacher community.

The achievements of the school speak volumes about the dedication and the hard work that the students put in every spheres of life. Be it their performance in their academic or co-curricular achievements, they have brought laurelst to the school.

One alumni have qualified for internationally reputed educational institutions life IITs, NITs, NDA, BHU, BITS Pilani, BIT Mesra, BIT Sindri, Jadavpur University, RIMS Ranchi, NARSEE MONJEE College of Commerce and Economics to name a few. The board results over the past five years have been exemplary.

Diksha Sinha, Ayush Anand, Aryan Narayan Singh, Ashutosh Sharma, Saransh and Silki Jha are few of the names of students who have qualified for prestigious exams like JEE MAINS and NEET. They have paved the way for the next to gen to go forword . Akash Anand has surrounded the uncharacted territory of China and is studying medicine in JINAN University.

Academics of one school has always been at par excellence but the school takes equal pride in the achievements of the students outside their books. 'SEWA' as a charitable initiative was taken by the students to go to Sugnu village near Ranchi and interact with the students of government schools. They donated books, stationery, sweets and crackers, to commemorate the auspicious occasion of Diwali. The main motto was to instill humility and gratitude amongst our students for having all the basic necessities of life.

Knowledge Hub- a You Tube channel has ranked our school in the third position in the list of best schools in the city. Mr. Satya Prakash, The Director of this institution encourages in grooming all the budding talents within children. The present picture of the school is entirely his vision.

Our Principal Mrs.Paramita Saha takes immense pride in the great talents that our school houses and she has been the constant backbone of the institution in having the holistic development of each and every child.

The school has futuristic infrastructure for holding classes from Nursery to 12. The school provides contemporary facilities for learning through classroom teaching and co – curricular activities.

It has separate labs for Physics, Chemistry and Biology, Mathematics as well as Language Lab. The school has a well stocked library for those who are passionate for additional knowledge or information about the world. The school believes in holistic education and provides an excellent field for Football and courts for specialized games like table tennis, badminton, Basketball and volley ball. The school also has a skating ring and a swimming pool with changing rooms.