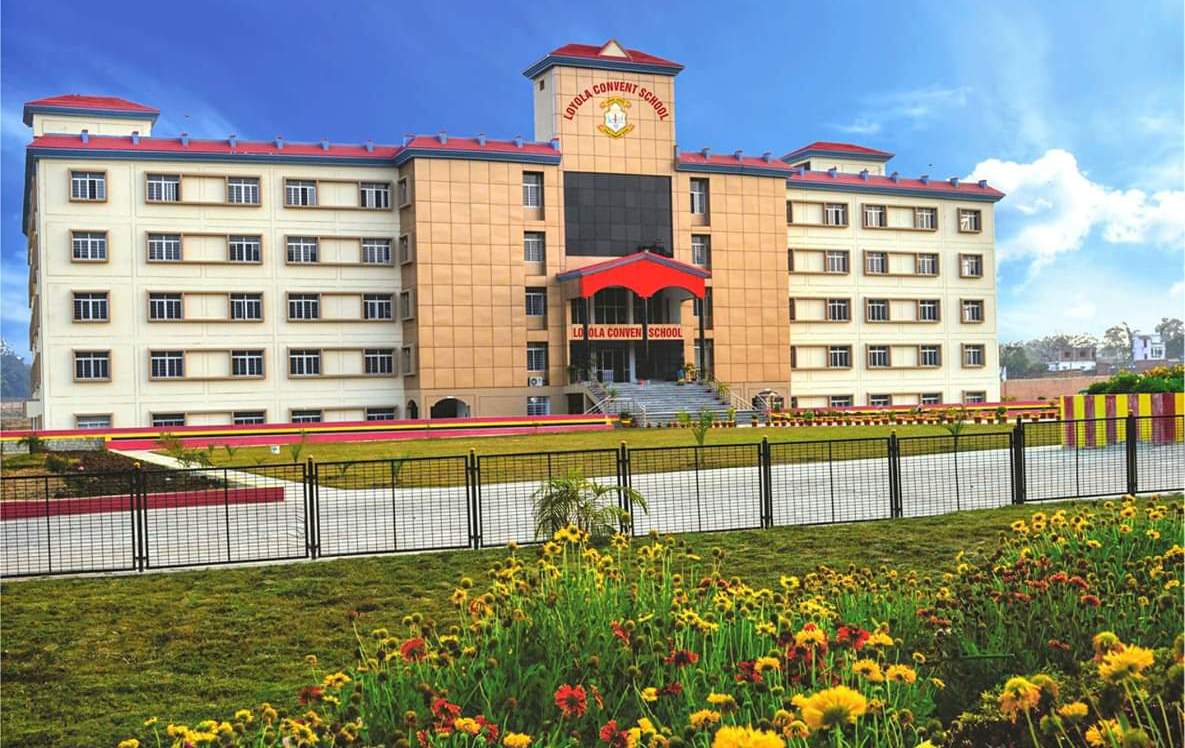 Loyola Senior Sec. School, an English Medium Co-educational School was established in 1986, keeping in view the scarcity of English Medium Schools in Ranchi Town. Education in its wider sense is deeply related to integrated development of the personality of the students. Our institution, apart from academic excellence provides environment to propagate cultural, traditional, moral and spiritual values of life. Education reflects the spirit of the age. Its shapes and moulds the students according to its new ideas. Thus our school is not only confined to the educational sphere but it is a mission also to cut across the barriers of caste and smooth out inequalities imposed by birth and other circumstances. We provide moral education to cut across the barriers of class distinction social evils, and gender inequalities. Feelings of nationalism, secularism and socialism are inculcated into the students from the very beginning through various means.
School starts with morning assembly which is an important part of a school activity. Daily assembly comprises hymns, pledge, recitation, news reading, thought of the day and National Anthem.
The school programmes lay special emphasis on Indian Culture and Moral Education through creating an environment for the development of a wholesome pattern of human relationships and social responsibility. It expects the students to be self disciplined, self reliant, rational young people with a cosmopolitan outlook on life who can think and act on their own in developing the socio-economic framework of the country.
Loyola Convent School is committed to Quality Education of Global Dimensions, instilling strong character in its students, turning them into good humans for building a healthy society and strong nation.
Modern and latest teaching techniques, discipline through example and encouragement, excellent facilities for co-curricular and sporting activities, make the School an ideal platform for physical, mental, emotional and spiritual growth of the children in its fold. Students are encouraged to engage in a wide range of activities which are important for their overall development. Debates, declamations, group discussions symposia and quiz competitions are held periodically on topics of current international significance, not only to expand awareness of the world outside the school, but also to give the children valuable experience in public speaking. Cultural activities include folk dancing, singing, fancy dress, role play etc. The days showing children on streets playing hide & seek, marbles are not be found these days as parents have become over ambitious and they keep their children under pressure to fulfill their dreams. Having known to this fact we arrange co-curricular activities in the school such as dance, music- play, skit, sports and games, Drawing and crafting etc which make the child feel happy and free in his area.
Our Vision
To ensure the proper physical, mental and moral growth of the pupils and to create in them a zest for learning in tune with modern scientific temper. To enlarge the mental horizons and to broaden the outlook of the pupils through the inculcation of the Reading Habit and the Book Culture. To arouse in them the aesthetic sense in order to appreciate and uphold the beauty of nature and everything in it both animate and inanimate. To provide the pupils with opportunities ( through a built in system of co-curricular activities ) to be innovative, independent and confident so that they may ever channel their energies towards creative pursuits. To help them to understand and appreciate that one's own good lies in the general good, through training in cooperation, team spirit and concern for others expressed through genuine service.